BC Conference **Family Weekend** Virtual Conference: Starting tonight...November 20 @ 7PM
Speakers include: Claudio and Pamela Consuegra, Ruber and Ketty Leal, and Walter Rogers.
Topics include:
The Good News About Marriage
Feeling Safe with Jesus
Families with Hope and Wholeness
The Three Universal Practices Successful Parents are Doing
***This event is FREE for everyone!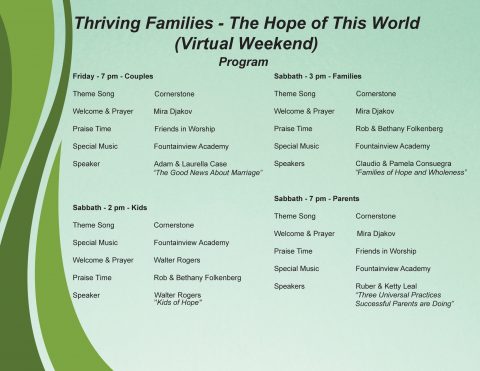 BC Conference Virtual Camp Meeting 2020
Be part of a live viewing audience at the Salmon Arm Adventist church. During the dates of July 29-August 1 we will be broadcasting the Main Pavilion Services in the church sanctuary.